Learn how to enhance teaching and engage your students!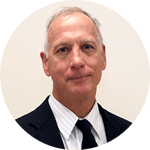 How does game design really work? Find out at a Game-Based Learning workshop presented by Professor Al Doyle, Chair of the Multimedia & Web Design Program at Touro Graduate School of Technology.
Prof. Doyle is an expert in teaching with technology. Learn how to develop interactive worksheets using the Doodlematic app. From drawing your idea on paper to executing an interactive worksheet, participants will learn to create games that engage, entertain and teach.
Integrate your lessons and worksheets using the Doodlematic game creation tool
Incorporate video games into any content area
Learn best practices from examples provided by Touro graduate students
Open to college students and graduates interested in further study.
Pizza supper will be provided.
RSVP by December 14
Seating is limited.
For more info:
Call: 877.669.7227 or email: info.gst@touro.edu
Tuesday
5:30PM – 7:30PM



27 West 23rd Street
Room 534
New York, NY 10010