Igniting Curiosity through Game-Based Learning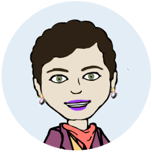 Everybody's talking about games in education, but what does it all mean? Join us for a day of bite-sized talks, experiential learning, and active discovery.
Work collaboratively to play, analyze, and emerge with a game designed to address even the most complex content. Teachers, designers, and learners of all kinds will enjoy this deep dive into the process of game design where you'll see how seductively simple games can augment and inspire engaged learners.
Dr. Lindsay Portnoy is a cognitive scientist with over a decade teaching and researching human cognition and the process underlying design for learning. Portnoy is a former public school teacher and professor of education who works with teachers and students to design immersive learning games rich in complex content and engaging to learners. She is co-founder and chief learning officer at Killer Snails, a learning games company that brings science out of the lab and into classrooms, living rooms, and boardrooms worldwide.
NYS certified teachers will receive a certificate for 5 professional development hours.
Pizza lunch will be provided.
Registration fee: $20 (Fee waived for GST Students/Alumni - Those who qualify should contact Pratik Singh at 212.463-0400 x 5463 or pratik.singh@touro.edu to receive a waiver code.)
RSVP by August 6
Seating is limited.
For more info:
Call: 877.669.7227 or email: info.gst@touro.edu
Wednesday
10:00AM – 4:00PM



27 West 23rd Street
Room # 603
New York, NY 10010