Design / Playtest / Iterate : the game design cycle is how games are made.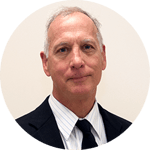 Video Game Design is one of the most difficult things to do. Until now. DoodleMatic is a revolutionary new App which turns drawings into Video Games. Using DoodleMatic as a rapid prototyping tool, participants will experience the game design cycle through the process of designing games, playtesting and refining their games. Several types of games will be designed.
Professor Doyle has been teaching with technology in public and private k-12 schools, colleges, and museums for over three decades. For the last decade, Al Doyle has been teaching video game design through beta-testing and launching several educational game design platforms.
Participants will be able to draw a design for a video game and then take a picture of their drawing in the Doodlematic App to turn their drawing into a playable video game.
"Doodlematic Makes Learning Fun"
Open to college students and graduates interested in further study. Pizza supper will be provided.
Registration fee: $20 (Fee waived for GST Students/Alumni - Those who qualify should contact Nataliya Klymenko by email nataliya.klymenko@touro.edu to receive a waiver code.)
RSVP by July 15
Seating is limited.
For more info:
Call: (212) 463-0400 x 55378 or email: info.gst@touro.edu
Tuesday
6:00 PM – 8:00 PM



320 W 31st St,
Room 144
New York, NY 10001