Join the Touro College Graduate School of Technology and Professor Holly Owens, on Wednesday, November 11th at 10:30 AM, as she presents a free, GST online workshop via Zoom:
Leveraging Zoom to Engage Your Learners in Synchronous Sessions
We will send the Zoom link and password with your registration.
Not available on November 11th? Sign up and we'll send you the recording afterwards.
At this online workshop you will:
Discuss strategies on how to deal with the impact of Covid-19 in the educator sector

Discuss implementation and engagement for supporting learners

Learn how to access Zoom, polling options, breakout rooms, the whiteboard and leveraging these tools to create meaningful virtual learning experiences
Audience:
K-12 teachers, K-12 students and their parents, or anyone involved in online courses.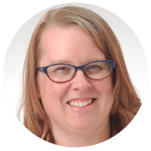 Presenter:
Holly Owens is a Touro College professor and an expert in designing online instruction.
NOTE: All you need is a device with internet connection to stream it live online from home. The workshop is for 90 minutes.
Look forward to seeing you there!
Questions? Contact
Marekh Chikadze
Assistant Program Director
Tel/WhatsApp: +1 (646) 648-2258
marekh.chikadze@touro.edu
Tuesday
10:30 AM – 12:00 pm

Online via Zoom